I'm Albert Dweck . I Help Real Estate Build Their Dreams.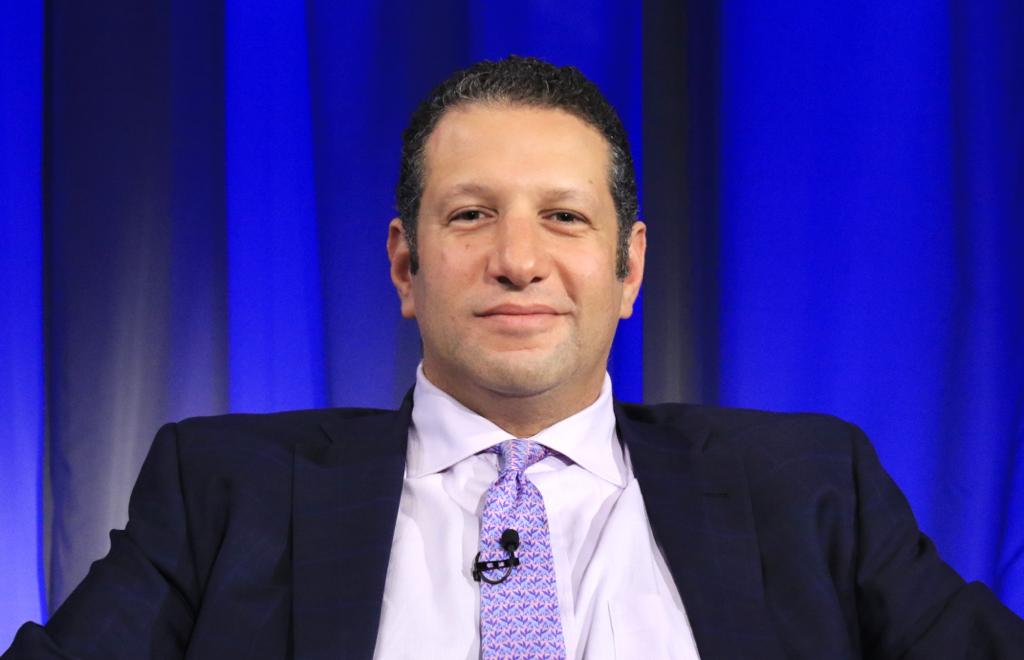 Welcome to Duke Properties, your trusted partner in real estate investment and property management. Founded in 2001 Duke Droperties by Albert Dweck , our mission is to reliably create communities where our residents can live safe, successful, and happy lives. We specialize in multifamily residential real estate and have been a cornerstone in the North Eastern United States, particularly in the greater New York City area. With over 500 units under our management, we take pride in delivering compelling returns to our investors while optimizing the value of our properties.
Why Choose Us
Choosing a real estate partner is a decision that can have long-lasting implications, and we understand the gravity of the commitment you're considering. Here's why Duke Properties stands out:
Expertise: With over 20 years of experience in real estate, we bring a level of expertise that is unparalleled in the market.

Comprehensive Services: From acquisition and financing to marketing, leasing, and maintenance, we provide a full suite of services that are designed to simplify property management for our clients.

Focused Strategy: We concentrate on emerging markets within 90 miles of New York City, enabling us to maximize utility and create positive cash flow for our investors.

Innovation: Our forward-thinking approach allows us to unlock value through a variety of strategies, including institutional management, asset rehabilitation, and creative recapitalization.

Community Building: We don't just manage properties; we build communities. Our residents are offered a superior living experience, from safe and comfortable homes to responsive customer service.

Transparency: We believe in open and honest communication. Our clients are kept in the loop through detailed reporting and financials, ensuring a relationship built on trust.
By choosing Duke Properties, you're not just investing in real estate; you're investing in a vision of community-building, innovation, and long-term financial success.
Our Story
Company History
Duke Properties was founded in 2001 by Albert Dweck, a visionary with a simple yet powerful idea: to create communities where residents could live safe, successful, and happy lives. Starting with just a handful of units, Albert's keen eye for emerging markets and untapped potential quickly made Duke Properties a name to be reckoned with in the greater New York City area.
Over the years, we have grown both in scale and reputation. From managing 40 real estate partnerships in the early 2000s to overseeing approximately 500 units today, our journey has been marked by steady growth, calculated risks, and a commitment to excellence. Here's a brief timeline of our major milestones:
2001: Duke Properties was founded with its first property in Manhattan.
2005: Expanded operations into Brooklyn, targeting emerging neighborhoods.
2010: Reached 200 units under management.
2014: Won our first industry award for excellence in property management.
2017: Expanded our services to include investment management.
2020: Surpassed 500 units under management.
2021: Albert Dweck received a certificate in Strategy Execution from Harvard Online Business School.
Throughout our history, we have remained true to our core values and mission, allowing us to build strong and lasting relationships with both investors and residents.
Our Focus
At the heart of Duke Properties is our focus on multifamily residential real estate. We recognize the long-term stability and superior investment performance that this sector offers, especially in rental apartments. This focus has led us to develop specialized property management strategies that include:
Asset Rehabilitation: We identify properties that offer untapped value and unlock it through targeted renovations and upgrades.

Strategic Repositioning: Our deep understanding of local markets enables us to reposition assets in a way that aligns with community needs and market demands.

Institutional Management: Leveraging industry best practices, we bring an institutional level of management to all our properties, irrespective of size.

Creative Recapitalization: We explore innovative financing options to optimize the capital structure of our assets.

Community-Centric Approach: Our property management strategies go beyond bricks and mortar to build communities where residents can thrive.
Our strategy is tailored to each property we manage, ensuring that we meet the unique needs and expectations of our diverse client base. It is this attention to detail and commitment to excellence that sets us apart in the competitive real estate landscape of New York City.
Meet the Team
Albert Dweck, Founder and CEO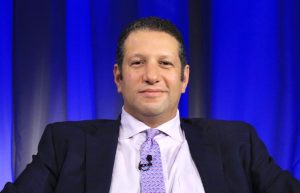 Detailed Biography
Albert Dweck is not just the Founder and CEO of Duke Properties, he's the visionary who has shaped the company into what it is today. With responsibilities spanning across all aspects of real estate activities — from planning and acquisition to financing, marketing, sales, leasing, and maintenance — Albert's leadership has been pivotal. Since founding the company in 2001, he has managed over 40 real estate partnerships and nearly 500 units in the North Eastern United States.
Albert holds a Bachelor of Science in Marketing from The Stern School of Business at New York University and has undergone intensive training in business management at the Sanno Institute of Management in Tokyo. He is a licensed real estate broker and has received a certificate in real estate investment and finance from NYU. Most recently, he completed a certificate in Strategy Execution from Harvard Online Business School.
Accomplishments
Founded Duke Properties in 2001
Manages over 40 real estate partnerships
Oversees approximately 500 units
Former Professor at the Real Estate Institute at NYU
Other Team Members
Leon Chen, Financial Controller
Brief Bio: Leon oversees all financial aspects of Duke Properties, from financial reporting and budgeting to cash management and audit support.
Responsibilities: Financial reporting, budgeting, cash management, and financial documentation for audits and refinancing.
Tricia Ramdahin-Small, Property Manager & Leasing Coordinator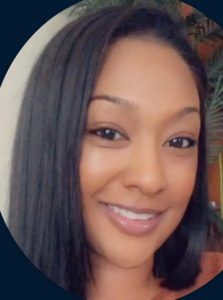 Brief Bio: Tricia manages the day-to-day functions of over 20 buildings in the Duke portfolio and coordinates leasing activities.
Responsibilities: Property management and leasing.
Josh Frum, Head of Acquisitions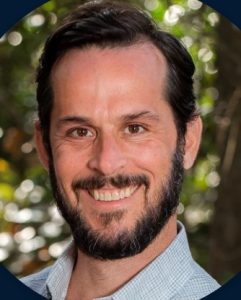 Brief Bio: Josh partners with Duke Properties to oversee the purchase and development of new assets.
Responsibilities: Financial analysis, feasibility studies, and strategic development.
Eric Weisleder, Asset Management
Brief Bio: Eric oversees real estate acquisitions and business development.
Responsibilities: Financial analysis, feasibility studies, and developing new properties.
Jake Hossan, Investor Administration
Brief Bio: Jake serves as the Executive Assistant to the CEO and handles Investor Administration and Accounting.
Responsibilities: Investor administration and accounting.
Stacy Dweck, Head of Rent Collection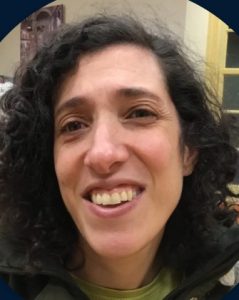 Brief Bio: Stacy ensures smooth rent collection and communicates with tenants to facilitate this process.
Responsibilities: Rent collection and tenant communication.
Michael Devine, Assistant to the CEO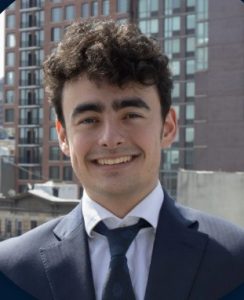 Brief Bio: Michael is a junior at NYU studying Real Estate and focuses on accounting and market updates.
Responsibilities: Accounting, quarterly market updates, and office assistance.
Benjamin Mateo, Assistant to the CEO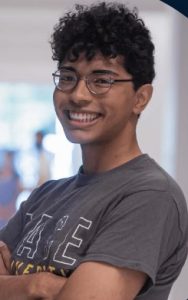 Brief Bio: Benjamin is studying Psychology at Pace University and assists in leasing and office tasks.
Responsibilities: Leasing and office assistance.
Core Values: The Pillars of Our Success
Ambitious and Relentless
At Duke Properties, ambition is the fuel that drives us forward. We are relentless in our pursuit of excellence, consistently setting higher standards for ourselves and the industry at large. This ambition is reflected in our expansive portfolio, our innovative services, and our commitment to creating meaningful impact in the communities we serve. We never rest on our laurels; instead, we are always looking for the next challenge to conquer.
Innovative
In a rapidly evolving industry like real estate, innovation is not just an asset—it's a necessity. We pride ourselves on our ability to think outside the box, whether that means exploring new financing models, adopting the latest technologies, or finding creative ways to add value to our properties. This innovative mindset allows us to adapt and thrive, even in the face of unexpected challenges.
Adaptability
The real estate market is constantly changing, influenced by economic factors, technological advancements, and shifts in consumer behavior. At Duke Properties, adaptability is in our DNA. We excel at pivoting our strategies to meet new challenges, seizing opportunities that others might overlook, and continually evolving to better serve our clients and residents.
Strategic, Thorough, Accountable
Every decision we make is the result of careful strategic planning and thorough analysis. We understand the weight of the trust that our clients place in us, and we are committed to delivering on our promises. This sense of accountability permeates every level of our organization, ensuring that we meet and exceed the high standards we set for ourselves.
Respectful, Reliable, Responsible
Respect, reliability, and responsibility are non-negotiables for us. We treat every stakeholder—whether it's an investor, resident, or team member—with the utmost respect. Our reliability is evident in our long-standing relationships and consistent performance. Additionally, we approach every project and partnership with a sense of responsibility, knowing that our actions have a lasting impact on communities and individuals alike.
Teamwork and Partnership
Teamwork is the cornerstone of our success. We believe in the power of collaboration, both within our organization and with external partners. By fostering a culture of open communication and mutual respect, we can pool our diverse skills and perspectives to achieve extraordinary results. We also extend this spirit of partnership to our investors, clients, and residents, building relationships based on trust and shared goals.
Loyalty
Loyalty is more than just a word to us; it's a commitment to long-term relationships and the willingness to go above and beyond to support our stakeholders. This loyalty is mutual, reflected in the long tenure of our team members and the enduring partnerships we have with our clients. It's a two-way street built on mutual respect, trust, and a shared vision for the future.
What We Do
Property Management Services
At Duke Properties, we offer a full spectrum of property management services designed to simplify ownership and maximize returns. With a strong focus on multifamily residential real estate, our services include:
Manage Resident Relationships: Our commitment to building long-standing relationships with our residents is a cornerstone of our business model. We provide safe, affordable, and well-maintained living spaces to enhance residents' quality of life.

Marketing & Fill Vacancies: Leveraging cutting-edge marketing techniques, we ensure that your properties are highly visible and attractive to potential renters, thereby minimizing vacancies and maximizing revenue.

Construction & Design: Whether your property needs a simple remodel or a complete redesign, our team of experts can execute it efficiently. We specialize in enhancing the value of NYC apartments, which ultimately results in higher returns for our investors.

Reporting & Financials: Transparency is crucial for us. We offer detailed property performance reports, including financial statements, to keep you well-informed about your investment.

Maintenance & Inspections: Regular maintenance and inspections are part of our commitment to keeping your property in optimal condition, thereby prolonging its lifespan and value.
Investment Management
Investment management is not just about buying and selling properties; it's about creating long-term value. Duke Properties is dedicated to maximizing returns for our investors through meticulous asset selection, value-add strategies, and risk mitigation.
Risk Mitigation: Even in a cyclical market, our strategies aim to reduce investment risk while capturing appreciable value.

Asset Allocation: Our focus on affordable neighborhoods and smaller assets allows us to move nimbly and minimize market volatility.

ROI Maximization: Through strategic repositioning and asset improvement, we aim to provide the best possible return on investment for our partners.
Resident Experience
At Duke Properties, residents are not just tenants; they are valued members of the communities we create. We aim to provide a superior living experience through:
Safe and Affordable Housing: Our properties are well-maintained, secure, and priced fairly.

Responsive Customer Service: With 24/7 availability, we ensure that resident concerns are addressed promptly.

Community Building: From organized events to community spaces, we focus on building a sense of community among our residents.
---
Investment Strategy
Target Assets
We primarily target assets comprised of 35 units or less, often as small as 6 units. Our focus is on properties priced below $25 million, a strategy that allows us to navigate market inefficiencies and capitalize on unique opportunities.
Value Creation
Creating value is at the core of our investment strategy. We identify multifamily acquisition opportunities where we can unlock value through:
Institutional Management: Applying best practices to improve operational efficiency.

Asset Rehabilitation: Renovating and upgrading properties to enhance their market value.

Strategic Repositioning: Aligning properties with market needs and community expectations.

Creative Recapitalization: Exploring innovative financing options to optimize asset value.
Testimonials
Client Testimonials
Don't just take our word for it—listen to what our satisfied clients have to say. From investors to residents, our commitment to excellence does not go unnoticed.
John Doe, Investor

"I've been investing with Duke Properties for over five years now, and the returns have been consistently above market rates. The team is professional, transparent, and highly responsive."

Jane Smith, Resident

"Living in a Duke property has been a wonderful experience. The community is great, and the property management team is always quick to address any issues."

Emily Brown, Local Business Owner

"Duke Properties has played a vital role in the development and prosperity of our neighborhood. They're more than just landlords; they're community builders."
---
Awards and Recognition
Industry Awards
Best Property Management Company, 2020: Awarded by Real Estate Business Awards.
Innovator of the Year, 2019: Recognized for our creative financing solutions and value-add strategies.
Press Mentions
Forbes: Featured in an article discussing innovative approaches to real estate investment.
Business Insider: Duke Properties was highlighted as a leading company in sustainable property development.
---
Contact Information
Address
611 Broadway, Suite 616, New York, NY 10012
Phone Number
(212)-980-3050
Email
info@dukeproperties.com
Get in Touch
Interested in learning more about Duke Properties and the services we offer? We invite you to get in touch with us for more information. Whether you're an investor looking for high returns or a resident seeking a new home, we're here to help.