Welcome to the "Our Team" section of Duke Properties. We believe in the power of collaboration and collective intelligence, which is why we've assembled a team of dedicated and highly skilled professionals. Our team is the backbone of our success, and we are excited for you to get to know them better.
Company Culture
At Duke Properties, our culture is rooted in integrity, innovation, and commitment. We promote a collaborative environment that encourages open dialogue and out-of-the-box thinking. This culture permeates everything we do, from property management to client interactions, and allows us to deliver unmatched service and stellar returns on investments.
---
Senior Leadership
Albert Dweck, Founder and CEO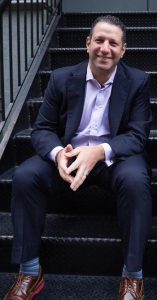 Bio: Albert Dweck is the visionary Founder and CEO of Duke Properties. With over two decades of experience in real estate, Albert oversees all aspects of the company's activities, including planning, acquisition, financing, marketing, sales, leasing, and maintenance. Since founding the company in 2001, he has managed over 40 real estate partnerships and approximately 500 units in the Northeastern United States. Albert holds a Bachelor of Science in Marketing from The Stern School of Business at New York University and has completed various advanced training programs, including a certificate in Strategy Execution from Harvard Online Business School. He is also a former Professor at the Real Estate Institute at NYU, enriching his blend of theoretical and practical knowledge.
Contact:
Leon Chen, Financial Controller
Bio: As the Financial Controller of Duke Properties, Leon Chen is the linchpin of our financial operations. Leon's primary responsibilities include overseeing all financial aspects of the company's real estate activities. From financial reporting, budgeting, and cash management to supporting audits, mortgage refinancing, and tax filings, Leon ensures that our finances are as strong as our buildings. His expertise in financial management makes him an invaluable asset to our team.
Property Management Team
Tricia Ramdahin-Small, Property Manager & Leasing Coordinator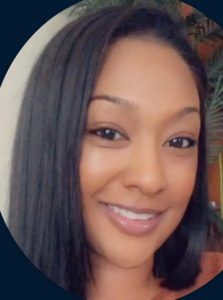 Bio:
Tricia Ramdahin-Small is the operational powerhouse behind Duke Properties' day-to-day functions. As the Property Manager & Leasing Coordinator, she oversees the management of 20+ buildings within the Duke portfolio. Her responsibilities stretch from tenant relations to property maintenance, ensuring that each resident has a positive living experience. Tricia's commitment to excellence is evident in her success at keeping vacancies to a minimum and satisfaction at a maximum.
---
Acquisition and Business Development
Josh Frum, Head of Acquisitions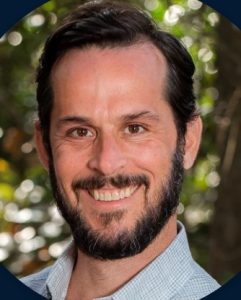 Bio:
Josh Frum is the principal of Hanalyn Properties and partners with Duke Properties as the Head of Acquisitions. A seasoned expert in real estate investment, Josh has a keen eye for value-generating opportunities. His responsibilities include financial analysis, feasibility studies, strategic development, and project management. His insights have been instrumental in diversifying Duke Properties' portfolio while maximizing returns.
Eric Weisleder, Asset Management
Bio:
Eric Weisleder is a key player in Duke Properties' growth and expansion, overseeing Real Estate Acquisitions and Business Development. With a knack for spotting potential in both properties and markets, Eric's contributions include financial analysis, feasibility studies, and working closely with corporate tenants and Government institutions to develop build-to-suit assets
Administrative and Support Team
Jake Hossan, Investor Administration
Bio:
Jake Hossan serves as the Executive Assistant to the CEO and is responsible for Investor Administration and Accounting. Born and raised in Bangladesh, Jake brings a global perspective to our team. He graduated with honors and holds a master's degree in accounting from the National University. His meticulous attention to detail and strong financial acumen make him an invaluable asset to Duke Properties and our investors.
Stacy Dweck, Head of Rent Collection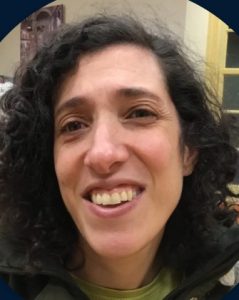 Bio:
Stacy Dweck is the Head of Rent Collection at Duke Properties. Her role is critical in ensuring the financial health of our property portfolio. Stacy is responsible for maintaining and reporting rent collections and communicates daily with tenants to ensure a smooth collection process. Her efficiency and interpersonal skills make her an essential part of our tea
Assistants to the CEO
Michael Devine, Assistant to the CEO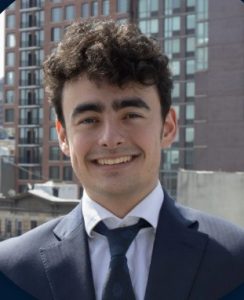 Bio:
Michael Devine is currently a junior studying Real Estate with a focus in Finance at NYU. Before joining Duke Properties, he attended Boston University and moved to Manhattan to pursue his education and career. As an Assistant to the CEO, Michael is responsible for Accounting, quarterly market updates, and general office assistance. His academic background and hands-on experience make him a versatile member of our team.
Assistant to the CEO
Benji Matteo, Assistant to the CEO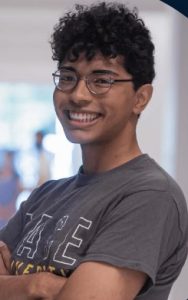 Bio:
Benjamin "Benji" Matteo is a junior at Pace University where he is studying Psychology and minoring in Arts and Entertainment Management. As an Assistant to the CEO at Duke Properties, Benji's responsibilities encompass leasing and general office assistance. His diverse educational background gives him a unique perspective that enriches our company culture and contributes to our overall effectiveness.
---
Conclusion
Teamwork Philosophy
At Duke Properties, teamwork isn't just a buzzword; it's a core value that has been integral to our success. Our team is our greatest asset, and it's their collective expertise and dedication that has allowed us to exceed expectations, deliver exceptional service, and build lasting relationships with our clients and partners.
Join Our Team
Are you interested in being a part of a dynamic team that's shaping the future of real estate investment and management? We are always looking for talented and committed individuals to join us. For career opportunities, please get in touch to learn more about how you can contribute to the success of Duke Properties.